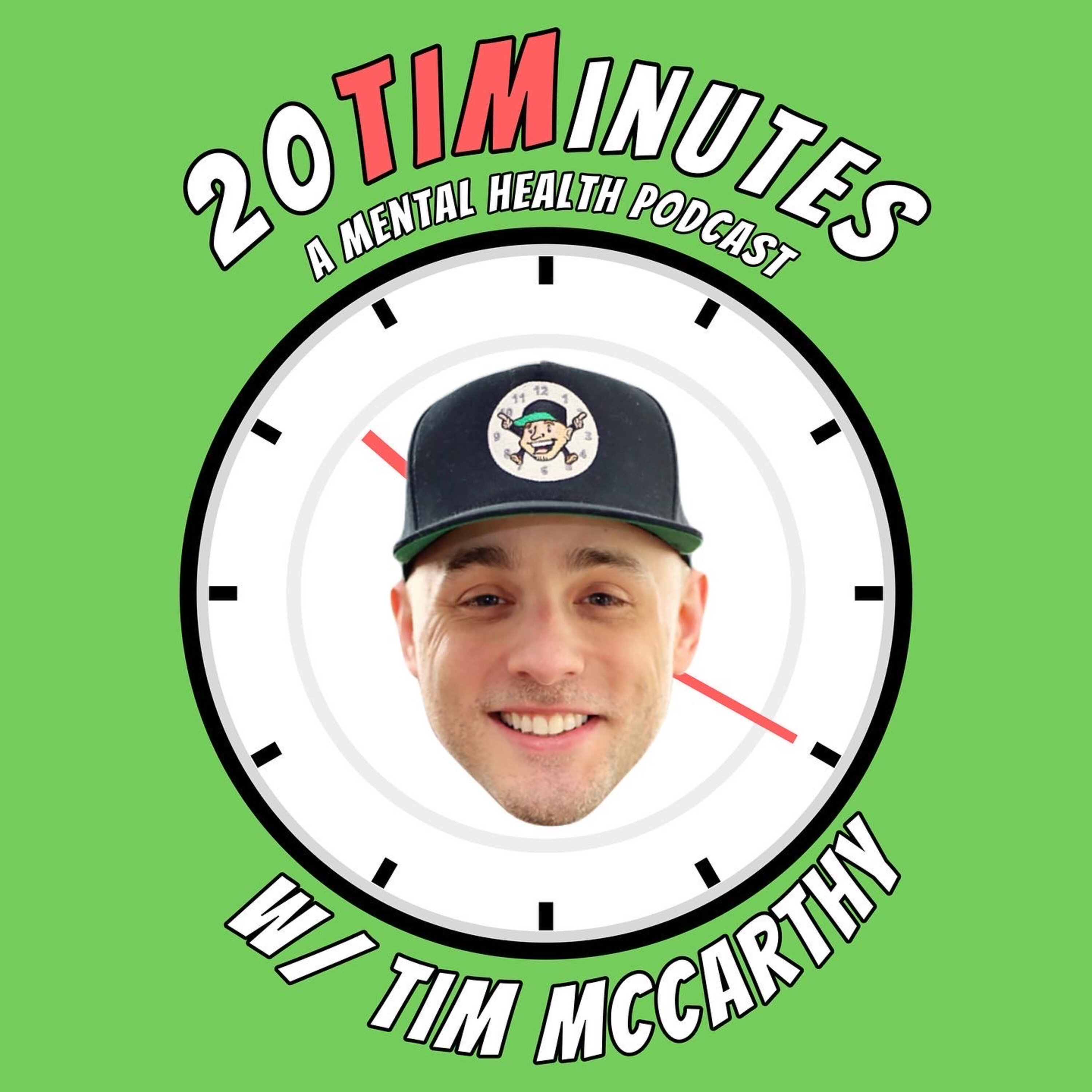 Ep. 055 – Mental Health Language Barriers
–
20TIMinutes
This episode covers eating disorders and how men account for 25% of people with anorexia. Tim also gives an update on his life, the connection of language barriers within mental health, as well as how being friendly and trustworthy may help you when teams are being formed! ALL THIS AND MORE ON ANOTHER EPISODE OF 20TIMINUTES!! Intro done by Jay Corbett of The Mid-Life Podcast Show Music Suggestions: Black Thought w/ Pusha T, Swizz Beatz & Killer Mike – Good Morning JOSEPH – Good Luck, Kid Podcast Suggestion: The Mid-Life Podcast Show Follow Tim on YouTube – Instagram – Twitter – Facebook Download the FREE 20TIMinutes App Support 20TIMinutes on BuyMeACoffee.com See omnystudio.com/listener for privacy information.
---
20TIMinutes is a twenty-minute* podcast that focuses on mental health through the help of humor, positivity, motivation, insight and personal stories. Listen to host Tim McCarthy as he is very candid with his struggles with ADHD, Anxiety & Manic Depression. His goal with this podcast is to make sure no one feels like they are alone with how they feel mentally. There are millions and millions of people in the world with mental health disorders and we all have to make sure we are looking out for each other without judgement.
*podcast may run longer than 20 minutes
You can listen to 20TIMinutes on iTunes, Spotify, Amazon Music, & YouTube
---
Join The 20TIMinutes Newsletter!
Be the first to hear about new merch, 20TIMinutes news and mental health updates!
Processing…
Success! You're on the list.
Whoops! There was an error and we couldn't process your subscription. Please reload the page and try again.
---
This podcast is not intended to be a substitute for professional advice, diagnosis, or treatment. Always seek the advice of your mental health professional or other qualified health provider with any questions you may have regarding your condition.